A Flower in the Mouth
1 h 07, 2021
︎︎︎ PRESS KIT • TEASER

A diptych film about time running out and how to live through the days that remain. The first act, filmed as an observational documentary in the world's largest flower market, follows millions of bouquets transiting through a cavernous refrigerated hangar to be sold at auction, an industrial process at once beautiful and terrifying. The film transitions to fiction in a second act freely adapted from a Pirandello play. A man with a flower-shaped tumour on his lip accosts a traveller in an all-night café. Their seemingly mundane conversation becomes a metaphysical monolog as the man, feeling death upon him, clings to life by scrupulously observing its activity, tracking reality in every detail, as if to fill the gap between himself and the rest of the world.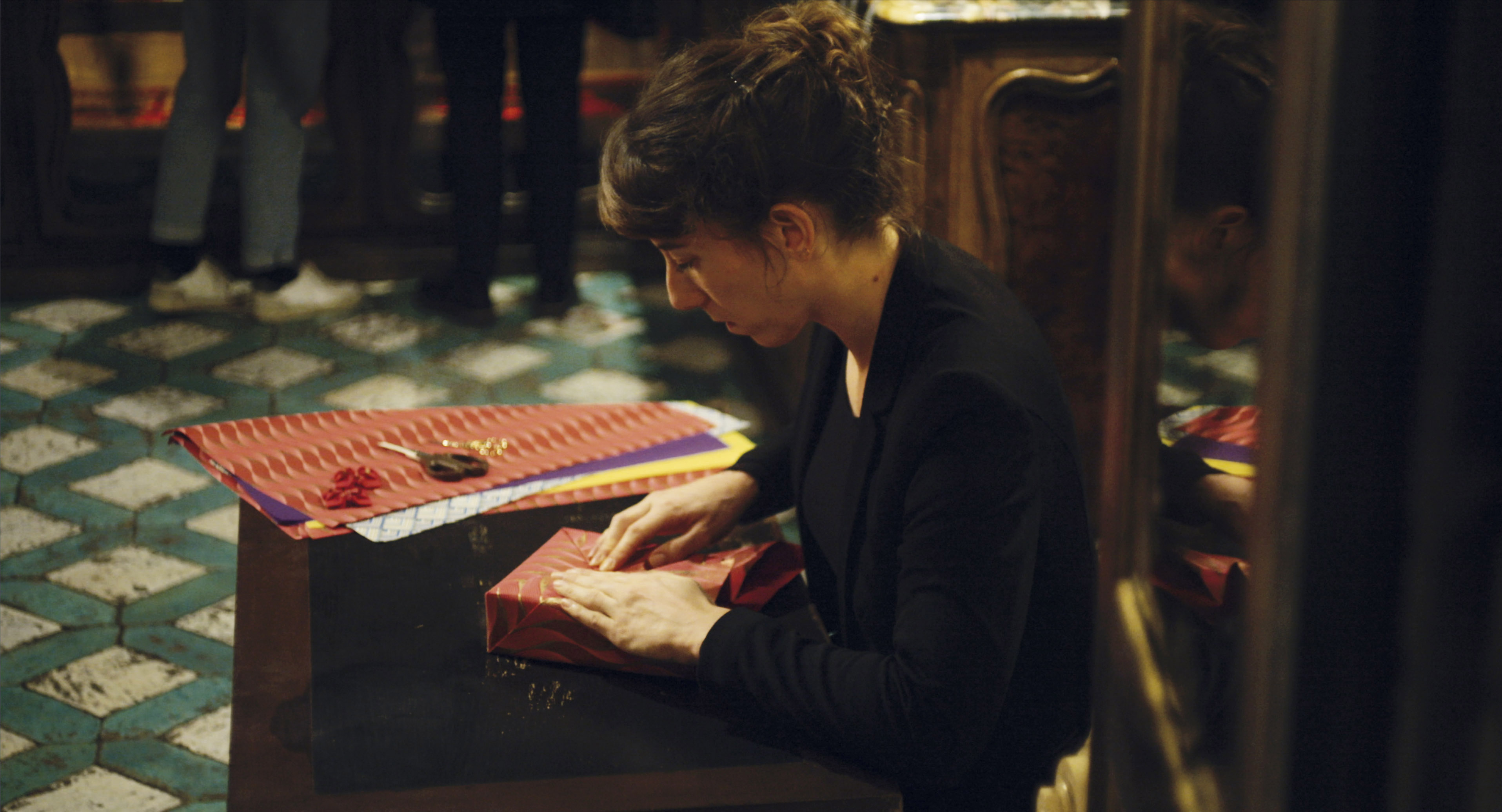 Oxmo Puccino (the man)
Dali Benssalah (the client)
The Man with a Flower in His Mouth
by Luigi Pirandello (1923)
Anne-Louise Trividic
Éric Baudelaire
Éric Lesachet
Philippe Welsh
Poulet-Malassis Films・Éric Baudelaire
Les Films du Worso・Sylvie Pialat, Benoît Quainon, Hilaire Perthuis, Solène Caron
Flaneur Films・Zsuzsanna Kiràly
JEONJU Cinema Project 2021
Medienboard Berlin-Brandenburg
Fondation Antoine de Galbert
Kunst Halle Sankt Gallen
Proarti
1:1.85
5.1 sound
French with English subtitles
Berlinale Forum
JEONJU International Film Festival
Marienbad Film Festival
L'Alternativa Barcelona
Lo schermo dell'arte
Black Canvas FCC
Viennale
DocLisboa
ZINEBI Festival Internacional de Bilbao


Poulet-Malassis Films

c/o Éric Baudelaire studio
41 bis quai de la Loire, Atelier 304
75019 Paris FRANCE

info @ pouletmalassis . com