The Ugly one
1 h 41, 2013
︎︎︎ PRESS KIT • TEASER • MUBI

Winter, Beirut. On a beach littered with cans washed up from the sea, Lili and Michel meet. Or perhaps they know each other from before… As they struggle to piece together the fragments of an uncertain past, memories emerge: an act of terrorism, an explosion and the disappearance of a child, Elena.

Woven throughout these fragments is the deep voice of a Japanese narrator who recounts his own experience of a weeping Beirut, and his 27 clandestine years fighting alongside the Palestinians as a member of the Japanese Red Army. His voiceover shapes Michel and Lili's story, their fate dictated by the enigma created for them by this narrator who turns out to be legendary Japanese New Wave filmmaker Masao Adachi.

Set adrift, Michel and Lili search for themselves, navigating a sea delineated by the memories of Adachi the "ex-terrorist," the screenplay he is spelling out for them, and the camera of the French director, Éric Baudelaire, whose film breaks away from the narrative instructions dispatched by Adachi from Tokyo.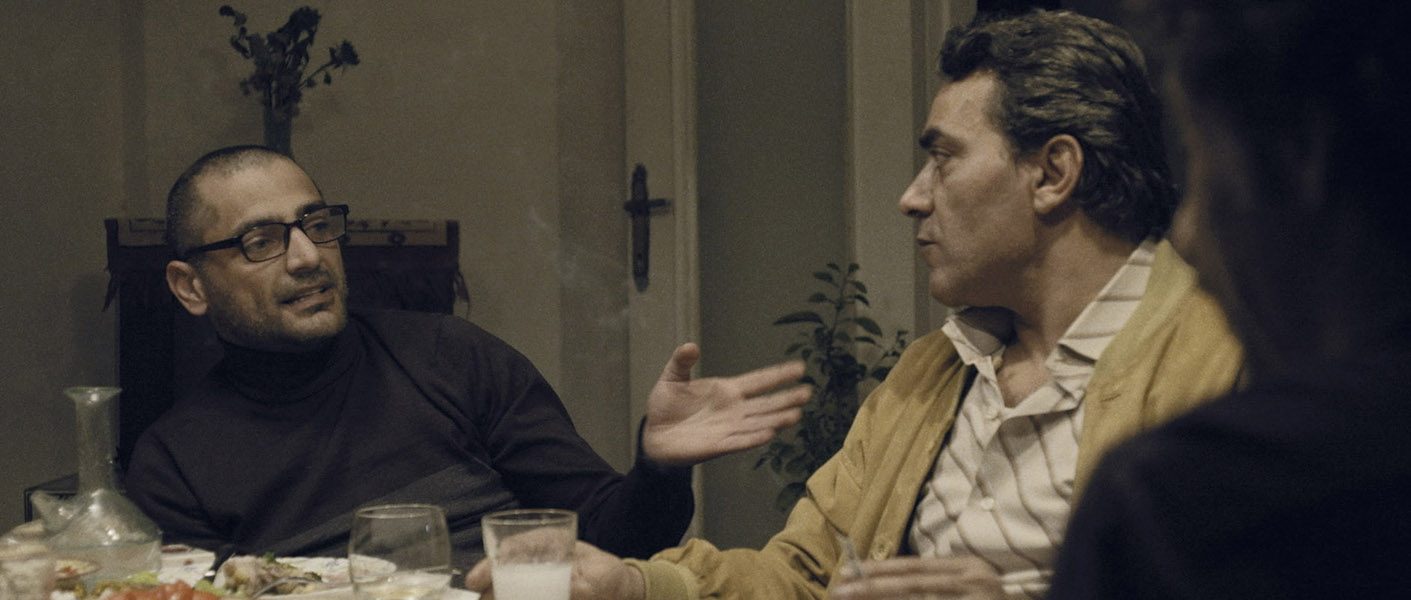 Rabih Mroué (Michel)
Juliette Navis (Lili)
Masao Adachi (the narrator)
Manal Khader (Maria)
Fadi Abi Samra (Salim)
Rodney El Haddad (Khalil),
Hassan Mrad (Khaled)
Saleh Mohamed Daoud (the man in Shatila)
Éric Baudelaire
Laure Vermeersch
Rabih Mroué

Philippe Welsh
Jean Holtzmann
Stéphane Elmadjian
Cécile Frey
Éleonore Mahmoudian
Laure Vermeersch
Siska
Orjouane Productions・Sabine Sidawi, Jinane Dagher
Poulet-Malassis Films・Éric Baudelaire
Audi Talents Awards
Fondation Nationale des Arts Graphiques et Plastiques
CNC・DICRÉAM
Kadist Art Foundation
Beirut Art Center
1:2.35
5.1 sound
Japanese, Lebanese, English and French with English/French subtitles
Locarno Film Festival
DocLisboa
Dubai International Film Festival
IFFR
Courtisane Festival

Poulet-Malassis Films

c/o Éric Baudelaire studio
41 bis quai de la Loire, Atelier 304
75019 Paris FRANCE

info @ pouletmalassis . com